PV-READY
The goal of consuming as much generated PV energy as possible at the point of generation is opening up new market opportunities for domestic hot water heat pumps. PHNIX R290 hot water heat pumps with the SG function use smart meters to read the signals that power companies transmit to households. That enables the heat pumps to take advantage of low prices during times of excessive supply and avoid expensive prices when the power supply is short.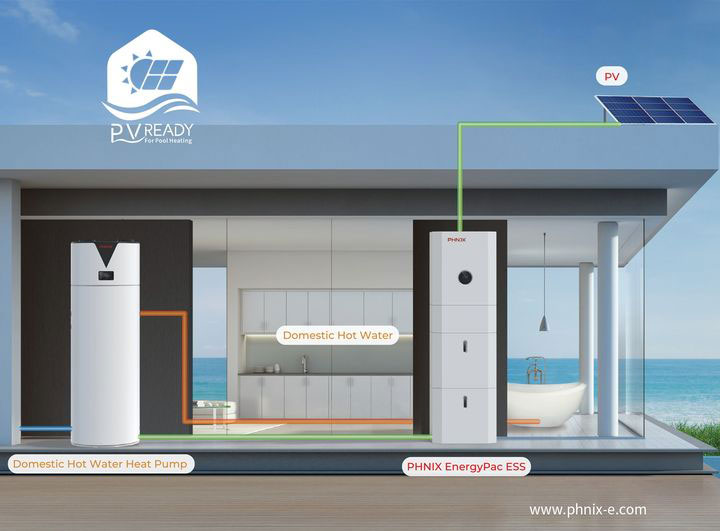 Three Models to Choose
In order to meet the need of families in different sizes, airExpert R290 has been developed with three models for you to choose. There are three sizes of modles for options which are 100l, 200l and 300l. Users can choose any one that is suitable for their familes. All all these three different model are CE,ErP certified.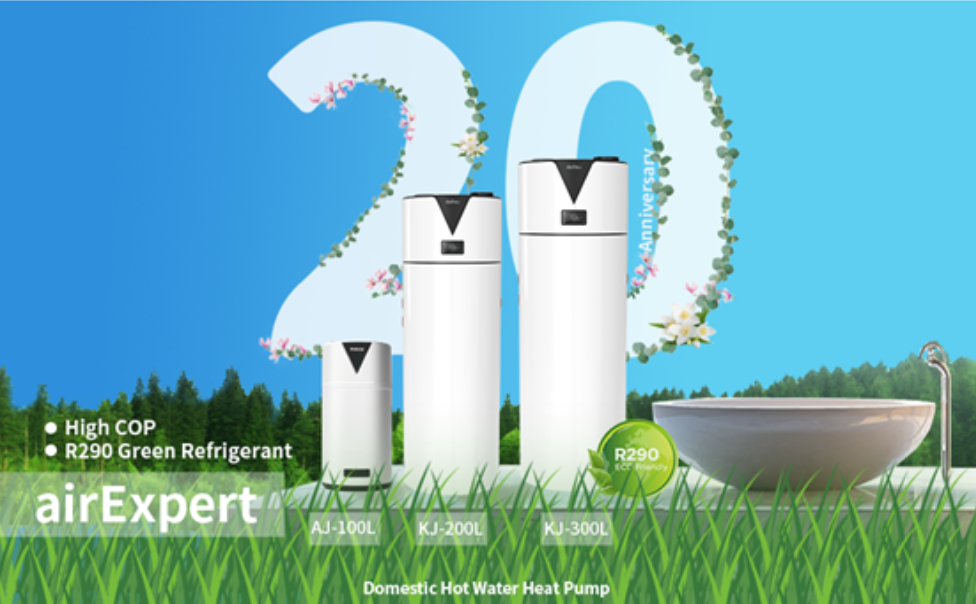 R290 Refrigerant
R290 has a zero ODP value, which means that there is no negative impact on the ozone layer, and an extremely low GWP value, which indicates a minimal impact on the global-warming effect. This makes propane an environmentally friendly refrigerant, at the same time maintaining good working parameters in heat pump units. R290 airExpert all-in-one heat pump water heater uses R290 refrtigerant which is very environmentaly friendly and goes along with carbon nuetral trend. It is undoubtedly a trendly water heating solutons for household applications. This furture oriented heat pump water heater can be used for light commercial and families hot water demand.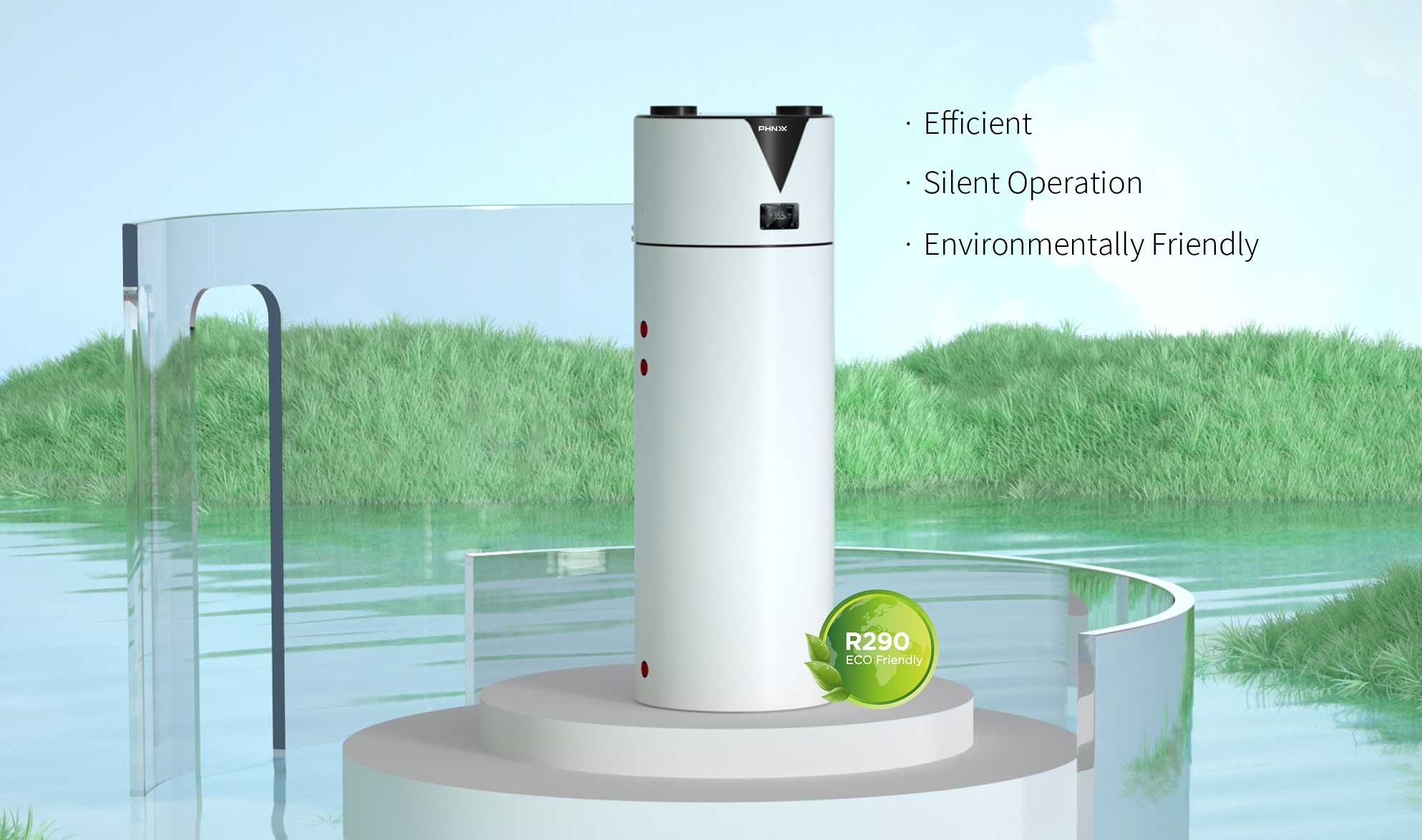 High COP
During water heating, the airExpert series can automatically calculate and analyze its current operating conditions, then adjust the power input to achieve an optimal COP .Under the condition of (EN16147)7/6℃, airExpert R290 all-in-one heat pump water heater can achieve a high COP of up to 3.0, which can significantly help to reduce energy consumption and save the energy bills for users in the long run. The excellent energy-saving effect makes the water heater stand out from the normal water heaters in the market.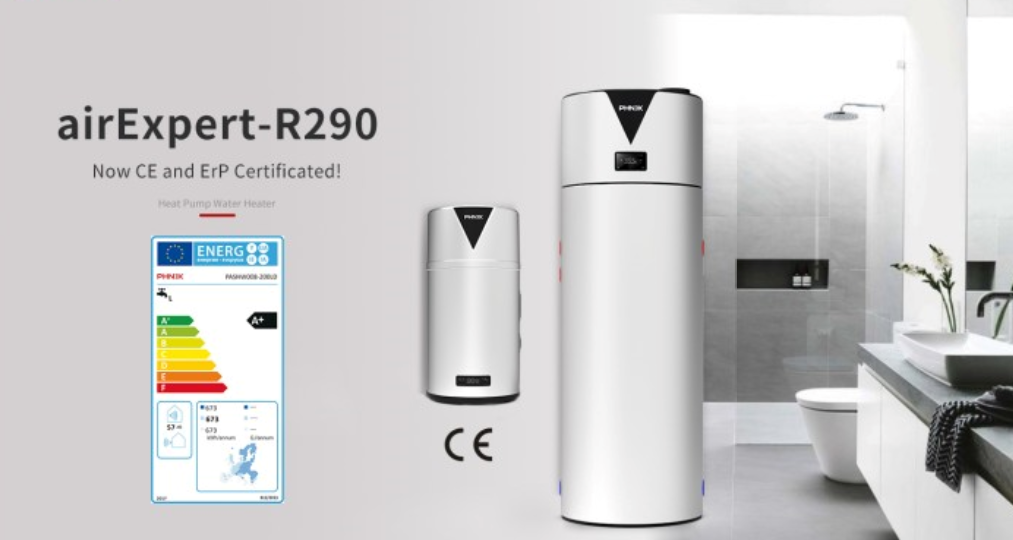 ErP and CE certified
What are ErP and CE?

ErP stands for Energy-related Products. ErP is a European Union (EU) directive aimed at improving energy efficiency and performance standards of products.
On commercial products, the letters CE mean that the manufacturer of importer affirms the good's conformity with European health, safety and environmental protection standards.
To obtain the CE mark, manufacturers must attain ErP certification under the European Union's ErP directive.
Why are ErP and CE certification important?
The ErP directive will eventually affect all products that have an environmental impact during their life. ErP comprises two directives, Ecodesign and Energy Labelling, that will help the EU achieve its 20-20-20 target to reduce energy use by 20 per cent and increase the share of renewable energies by 20 per cent by 2020.
CE certification is a passport for products to enter the European Union and European Free Trade Zone countries. Furthermore, it is a commitment of enterprise to consumers, increasing consumers' trust in the products and decreasing the likelihood of their failure in the European market.
CE and ErP are the compulsory access certifications to the European market, which constitutes the most fundamental assurance of PHNIX's products' circulation. Generally speaking, the attainment of these two certifications can help PHNIX to provide customers with further assurance concerning the safety and quality of PHNIX R290 All-in-One Heat Pump Water Heater airExpert .
Stable Silent Operation
PHNIX R&D Center has optimized the noise control solution time and again by conducting countless noise experiments on the airExpert-Inverter series, whose noise is as low as 50dB(A), ensuring a peaceful home environment. One of the key noise reduction technology shoudl be the brush-less DC motor which is quieter than a conventional AC motor, which means that users can have a better using experience.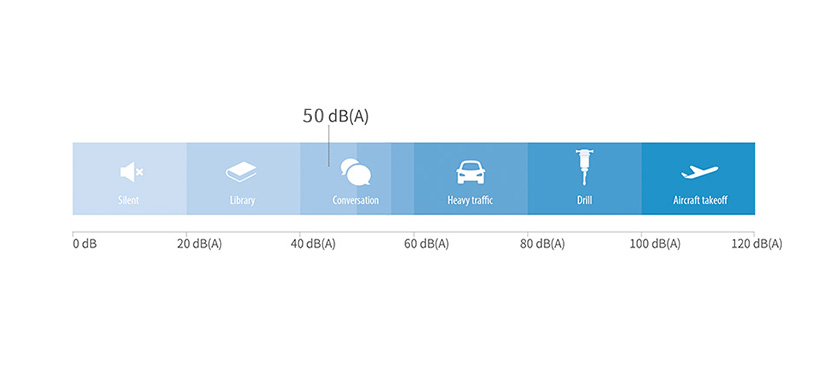 Detachable Top Cover
With a split design, airExpert can be easily disassembled. It's quite convenient for after-sale service.
Color Touch Screen
During water heating, the airExpert-Inverter series can automatically calculate and analyze its current operating conditions, then adjust the power input to achieve an optimal COP of up to 3.0. The excellent energy-saving effect makes it stand out from the other water heaters.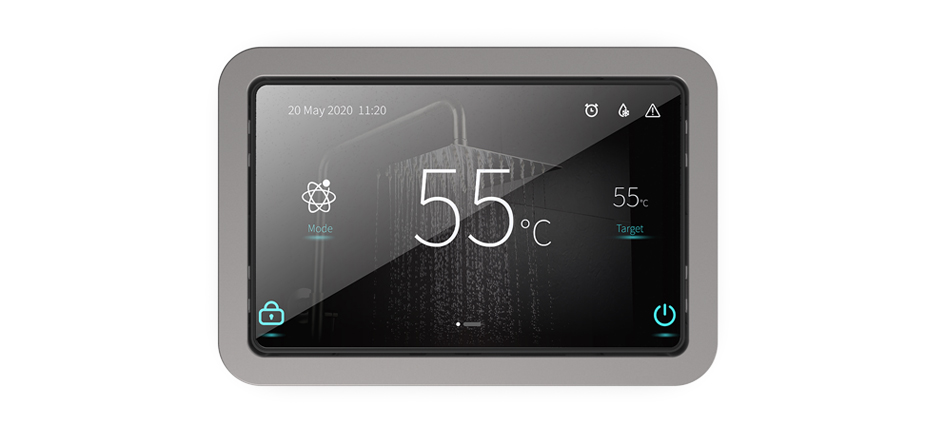 Micro-Channel Heat Coil
The high-density micro-channel heat coils with multi-flow allow the refrigerant and the surface of the enamel water tank to have a large-area heat exchange, which highly improves the heat transfer efficiency.