SG-READY
The goal of consuming as much generated PV energy as possible at the point of generation is opening up new market opportunities for domestic hot water heat pumps. PHNIX R290 hot water heat pumps with the SG function use smart meters to read the signals that power companies transmit to households. That enables the heat pumps to take advantage of low prices during times of excessive supply and avoid expensive prices when the power supply is short.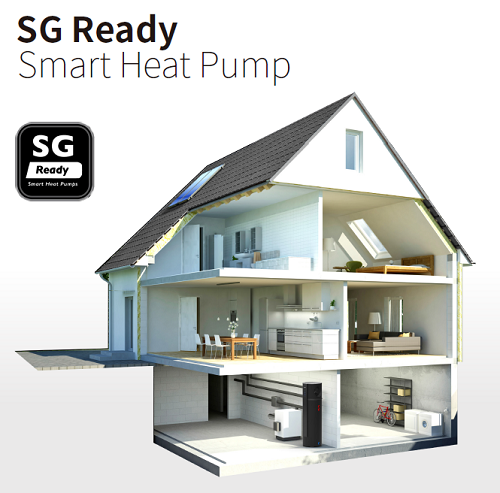 R290 Refrigerant
R290 has a zero ODP value, which means that there is no negative impact on the ozone layer, and an extremely low GWP value, which indicates a minimal impact on the global-warming effect. This makes propane an environmentally friendly refrigerant, at the same time, maintaining good working parameters in heat pump units.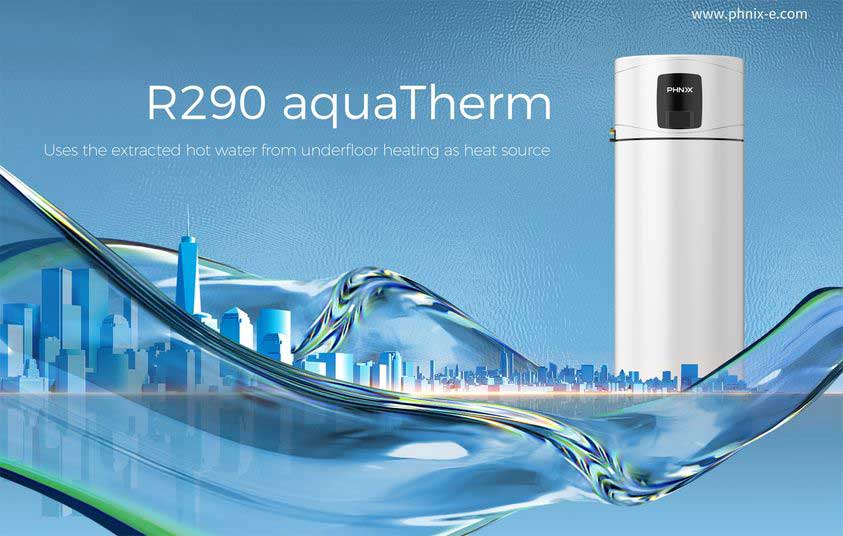 Benefits
Certification: CE and ErP-certified product.
High Energy Efficiency: When the inlet water is 10℃, its COP can reach 3.206, which has reached a high energy efficiency compared to its counterpart in the water heater field.
Noise Reduction Technology: 33dB(A) at 1 meter.
APPLICATION
Using the extracted hot water from underfloor heating as a heat source, aquaTherm Series can provide domestic hot water for the whole family, which is suitable for the family that has installed a house heating heat pump and needs domestic hot water.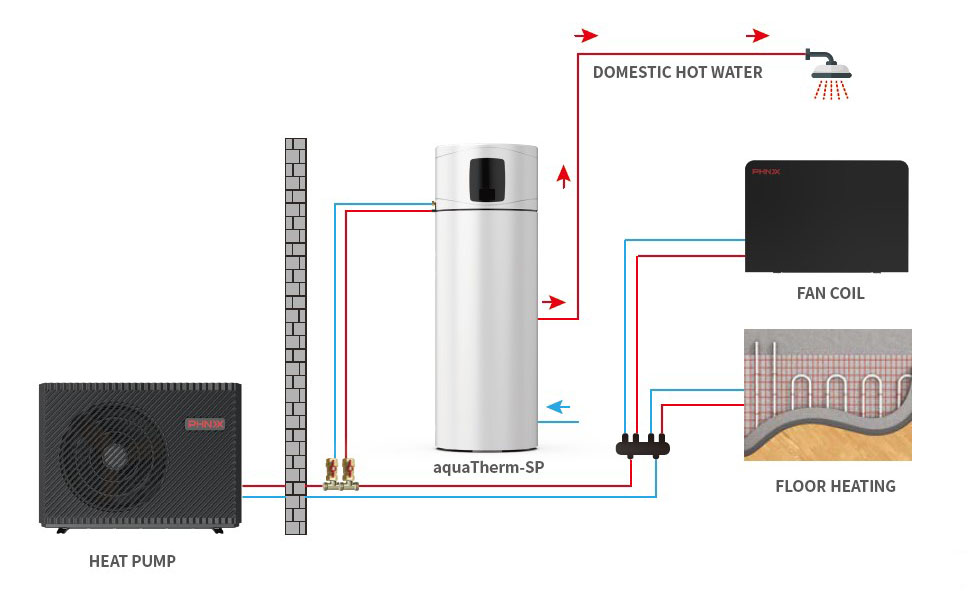 All-in-one Heat Pump Water Heater
As one of star products of PHNIX, All-in-one heat pump water heater - aquaTherm SP is highlighted with many incomparable advantages, such as silent operation, high SCOP, and flexible installation, etc.