This CHR type designed for tropical area, it's big fan blower will bring cooling air to factory, suitable for tropical area where have a hot weather in summer.

Each set equals to a 5HP/6HP air conditioner, cooling capacity about 10kW, which will greatly improve worker's working environmental.
Application arae: Phnix heat pump printing dryer can be applied in rotogravure printing machine, compound machine, coating machine, laminating machine, suitable for most printing machine brand. This dryer can replace traditional electric heater, coal, steam, oil, gas and other traditional heating source.

1. Parameter list: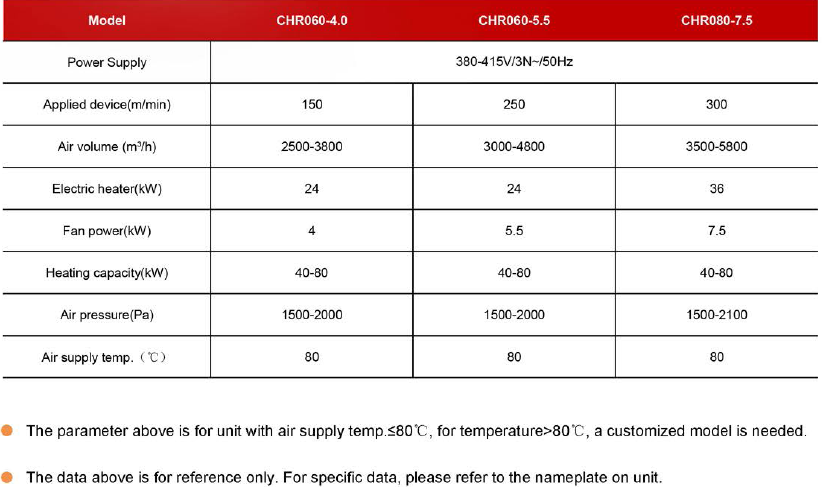 2.Advantages of PHNIX heat pump dryer: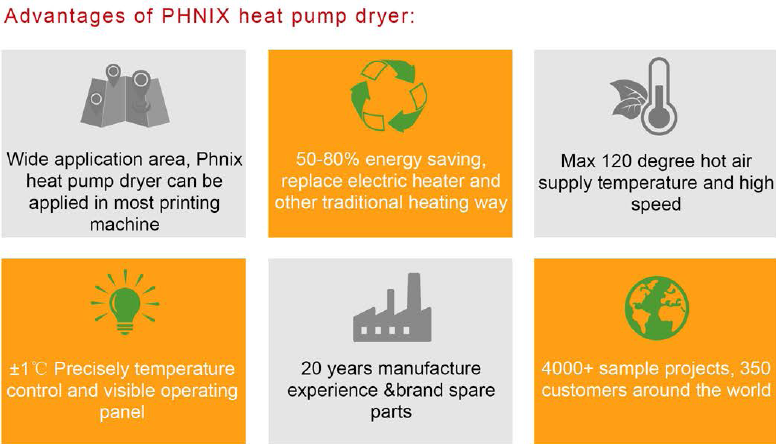 3. Video link:
https://m.youtube.com/watch?v=ALkZ1hoi63o
4. Phnix heat pump printing dryer series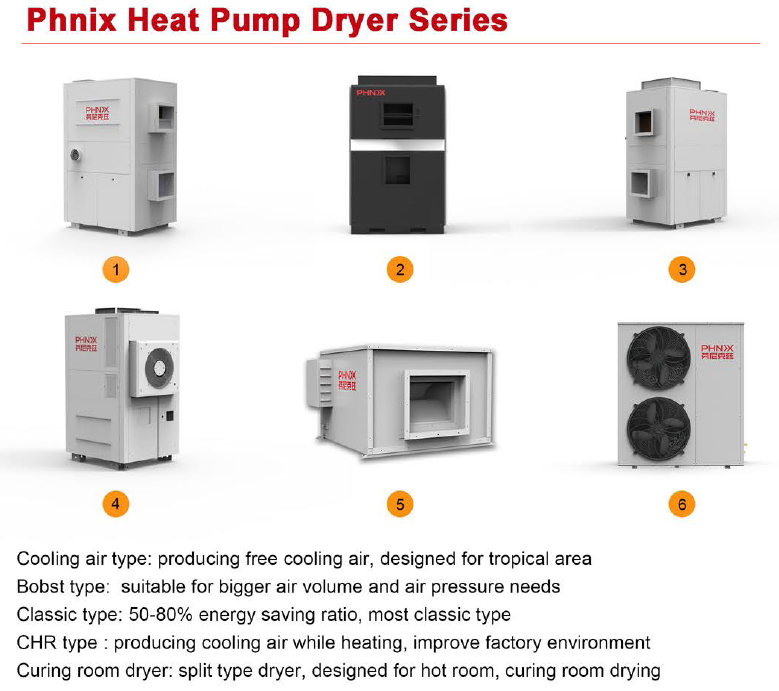 5.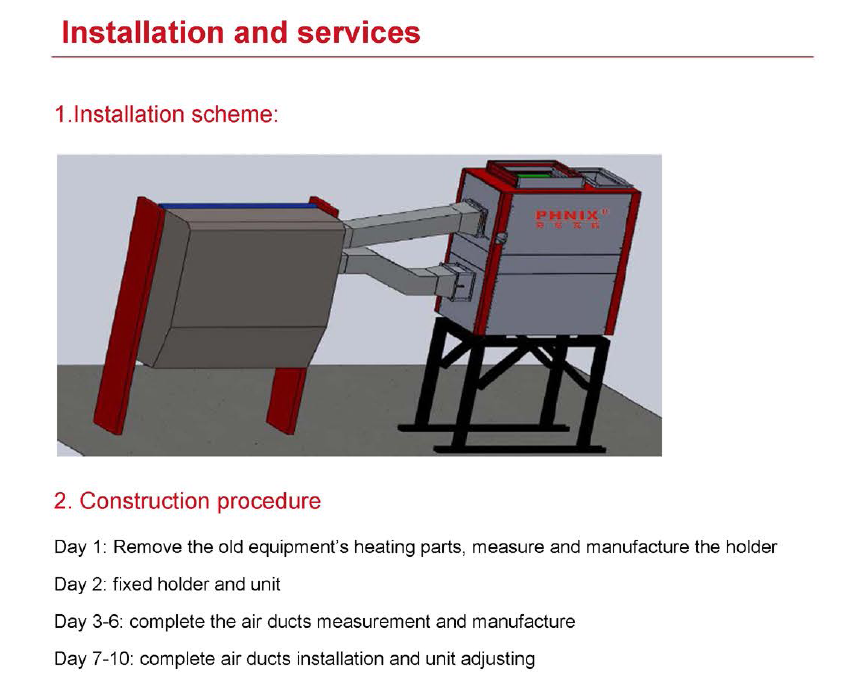 6.Sample projects: