Unique airflow design
The unit uses PHNIX own patent unique airflow design which through years of application in the market is proven to be highly efficient in heat exchange and outstandingly silent during operation.
With unique airflow design, Flex swimming pool heat pump makes cozy and flexible installation possible for users.
Compared with normal installation of a swimming pool heat pump which requires a distance of at least 300mm to the wall, Flex only needs a cozy space as small as less than 100mm distance to the wall or any corner.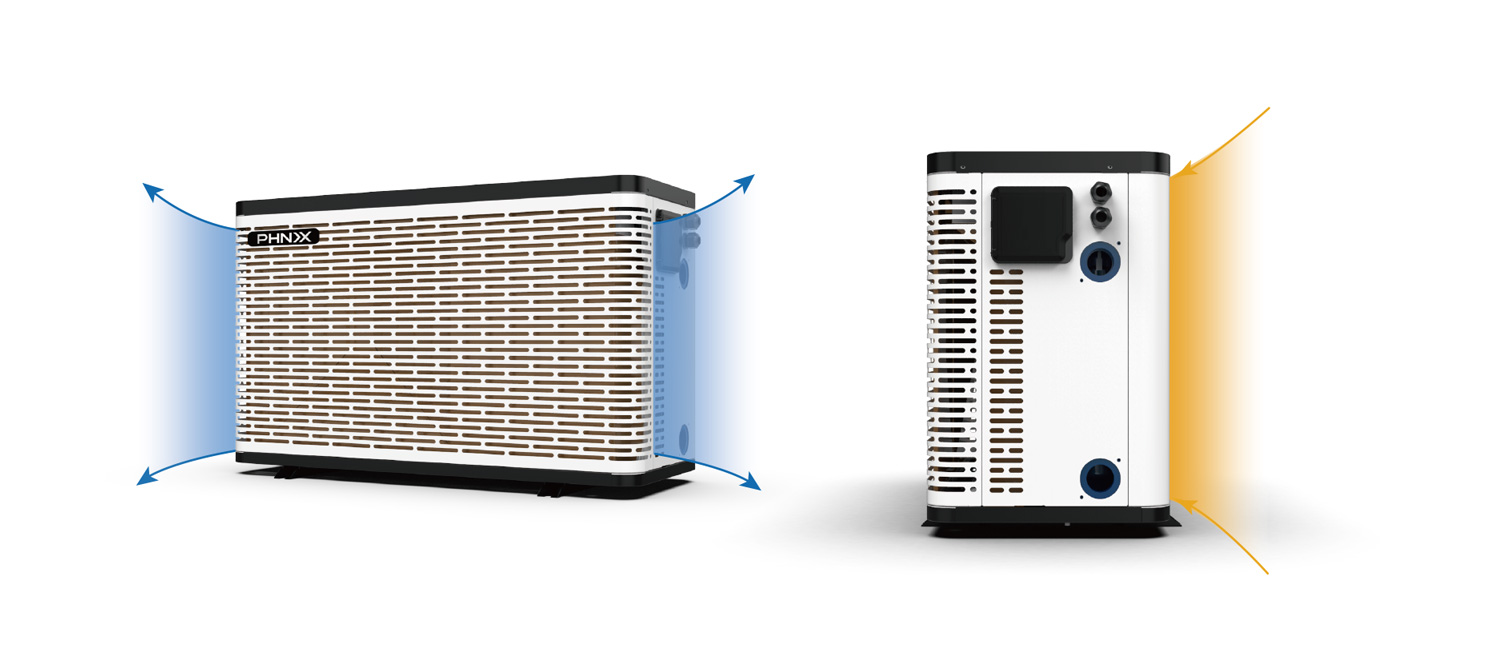 Low Running Noise
A fully enclosed cabinet is specially designed for the compressor so that the running noise can be kept inside and the noise of the whole unit can maintain very low.
PHNIX concentrated and constant development to reduce sound levels on swimming pool heat pump has resulted in a new innovation-FLEX series with running noise amazingly quiet at 48dB(A) sound pressure level at 1m.
Also. with brand new appearance design, Flex series swimming pool heat pump can surely become an eye-catching decoration in your garden.

Full Inverter Technology
Unlike a traditional heat pump with a single-speed compressor which by switching on and off periodically to adjust the performance of the heating & cooling, a full inverter heat pump uses a variable speed compressor which can automatically adjust the output needed at the lowest consumption of power and maintain the best temperature at different climatic conditions. When the heating demand is high, the inverter compressor and the fan motor will start running at a high speed, inversely, they will run at a low speed.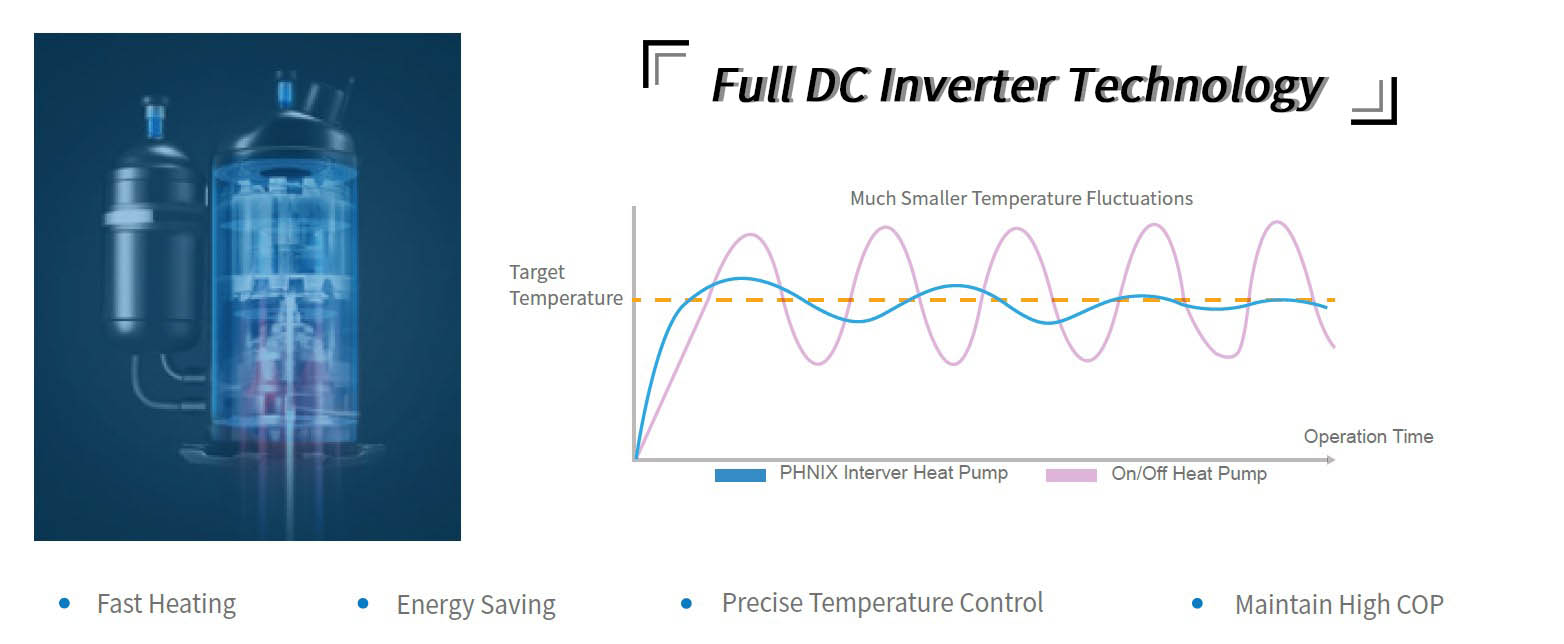 Stepless control
Compressor can selfcontrolled with 5Hz/Step under its operating range.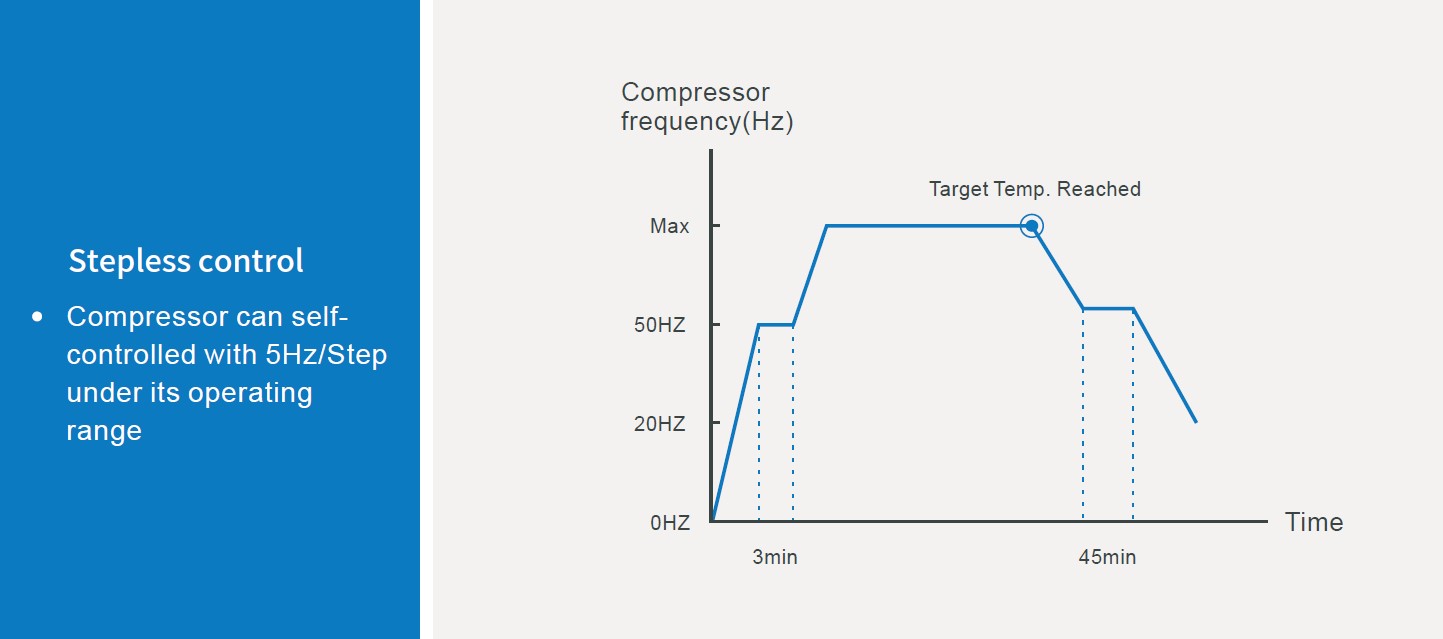 Flexible Installation
The i-ExpertLine Flex is designed with air inlet from the back and outlet from the double side. In this way, if the installation space is limited, the unit can be installed less than 100mm against the wall.
This tradition reversed swimming pool heat pump- Flex will surely lighten up and blend more perfectly with your garden!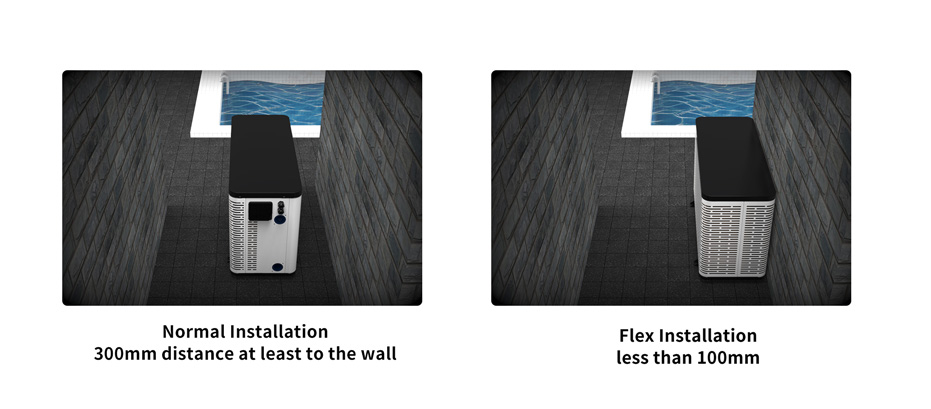 Smart APP Control
Smart APP control brings a lot of convenience to users. Temperature adjustment, mode switching, timer setting can be achieved on your smart phone. Plus, you can know power consumption statistics and fault record anytime and anywhere.
So smart to maximize your comfort !PHNIX Smart APP control for your swimming pool with a simple user interface and multiple pump settings allows for customized operation to both meet your pool using schedule and maximize efficiency.
The smart app control can bring great convenience to the users during running and greatly save up the energy bill.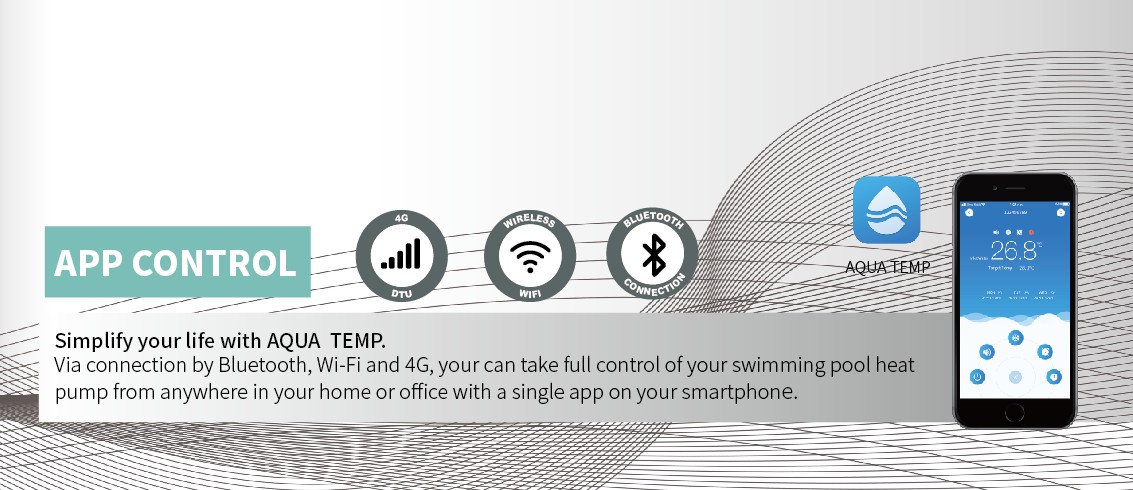 PHNIX Self-developed Driver Board
* Full Model Range
PHNIX swimming pool heat pump has a full model range covering from domestic to commercial applications. In China, an inverter swimming pool heat pump has been successfully applied on commercial occasions.
*Remotely Software Update
If there is any error happens in the software, PHNIX can do the remote service by updating the software online. And when the software has a new version with function upgraded, as long as PHNIX gotyour permission, the software update can be done remotely.
*Self-designed Driver Board Control Logic
To ensure PHNIX's product with the more stable operation and longer service life, PHNIX's swimming pool heat pump product uses its self-design driver board with its unique control logic which enables a more suitable running condition for its compressor.
*Centralized Control
Each PHNIX heat pump uses the power board and current sampling module with the most innovative technology.
*Self-designed Structure
The unique structure of each PHNIX heat pump can perfectly match with the heat pump itself and very convenient for its after-sales service as well.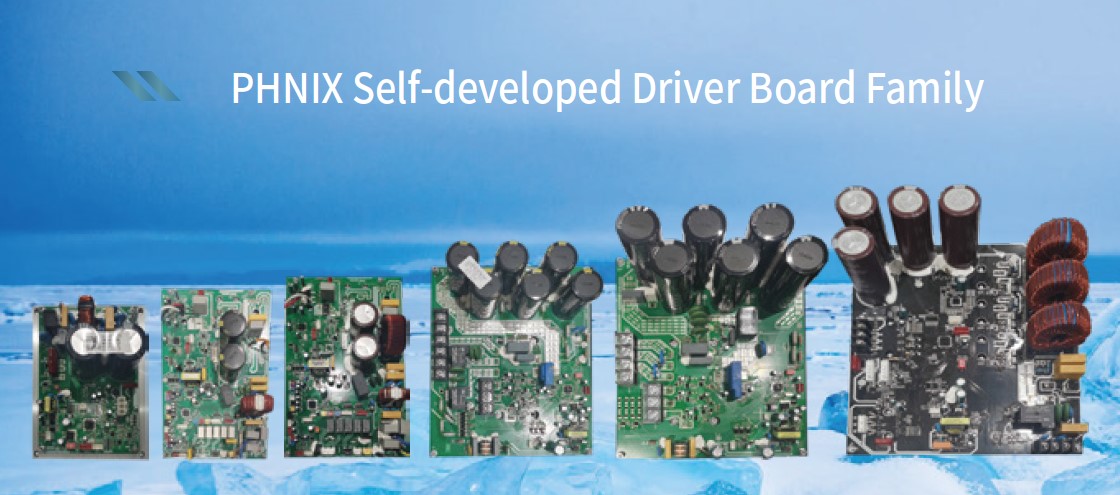 Powered by i-Aquatech Technology

stands for the newest optimized technology specific to PHNIX swimming pool heat pump products.
Powered by

, the heat pump runs at PHNIX unique inverter technology, maintaining the max stability and greatly reducing the energy consumption during running.
Moreover, heat pump with

technology can create an extraordinary quiet swimming environment for users for super low noise it will produce.
Also, heat pump powered by

uses the most leading designs both on internal structure and appearance, enabling the unit to run with high efficiency, installed flexibly and perfectly blending with your swimming environment at the same time.