Guangzhou, 16 September- PHNIX, a leading provider of innovative heating and cooling solutions, has once again achieved remarkable success at the prestigious China Manufacturing Awards. At the 2023 China Manufacturing Awards, PHNIX was honored with the coveted "Golden Intelligence Award" and the "Industrial and Commercial HVAC Product Award," solidifying its position as an industry leader.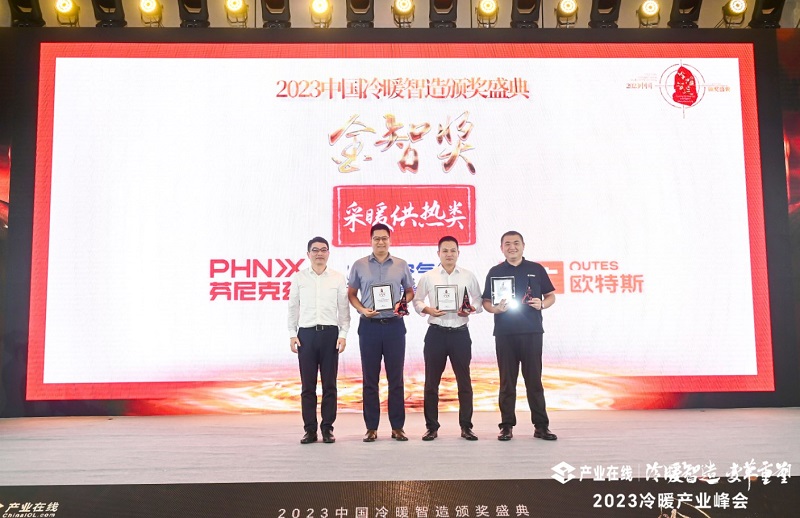 The China Manufacturing Awards, known for recognizing excellence in technological innovation and product development, showcase the best of Chinese manufacturing prowess. PHNIX's exceptional achievements in the field of heating and cooling solutions have earned the company widespread acclaim and recognition.
The "Golden Intelligence Award" acknowledges PHNIX's commitment to pioneering intelligent solutions that enhance energy efficiency and user comfort. PHNIX's cutting-edge technologies and advanced features have revolutionized the industry, setting new standards for efficiency and sustainability.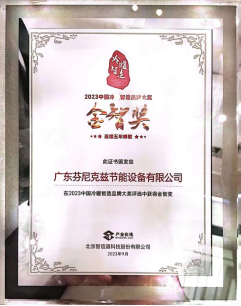 In addition to the "Golden Intelligence Award," PHNIX's inverter air source heat pump water heater also received the "Industrial and Commercial HVAC Product Award." This prestigious recognition highlights PHNIX's dedication to delivering high-quality, reliable, and energy-efficient solutions for industrial and commercial applications.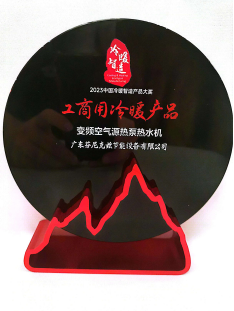 This year, PHNIX has once again demonstrated its leadership and innovation by winning these prestigious awards. With an unwavering commitment to research and development, PHNIX continues to push the boundaries of what is possible in the heating and cooling industry.
"We are honored to receive these esteemed awards," said Mr. Zhang, CEO of PHNIX. "This recognition is a testament to the hard work and dedication of our talented team. We will continue to innovate and provide our customers with the most advanced and energy-efficient solutions."
As a company dedicated to sustainability and environmental responsibility, PHNIX remains at the forefront of the industry, constantly striving to create products that minimize energy consumption and reduce carbon footprint.