R290 Refrigerant
To reduce carbon emission to the environment and curb global warming, PHNIX develops R290 air to water heat pump - GreenTherm Series. With many advantages such as low carbon emission and high efficiency, R290 refrigerant is recognized as a refrigerant with the most development potential in the industry, which contributes to the reduction of carbon emission and help achieve the global goal of carbon neutrality.
High Efficiency A+++ Energy Level
GreenTherm Series Air to Water Heat Pump is specially developed with the most cutting-edge heat pump technology and modern design to meet stringent requirements for efficiency, stability and quietness. Not only does GreenTherm Series uses R290 green gas and inverter technology, but also is rated with A+++ energy label under 35℃ water outlet. With a top energy rating A+++, the unit is energy efficient and can greatly reduce energy bills for users.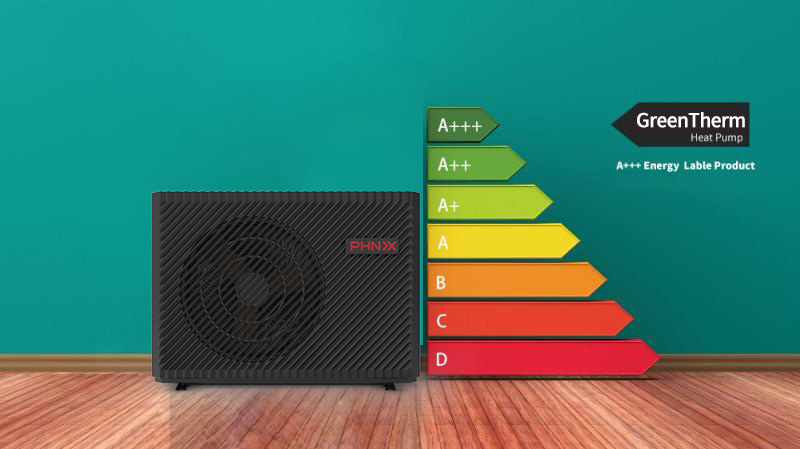 Full DC Inverter Technology
GreenTherm Series perfectly combines eco-friendly R290 refrigerant and inverter technology to produce efficient house heating/cooling and hot water even under extreme cold climate.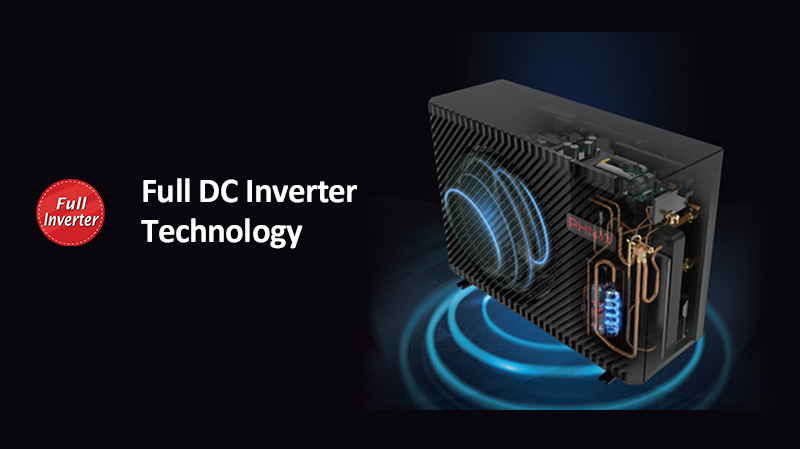 Noise Reduction Technology
PHNIX dedicates to creating super quiet running environment for the user. GreenTherm Series adopts multiple noise reduction technologies, every product has been repeatedly tested and optimized.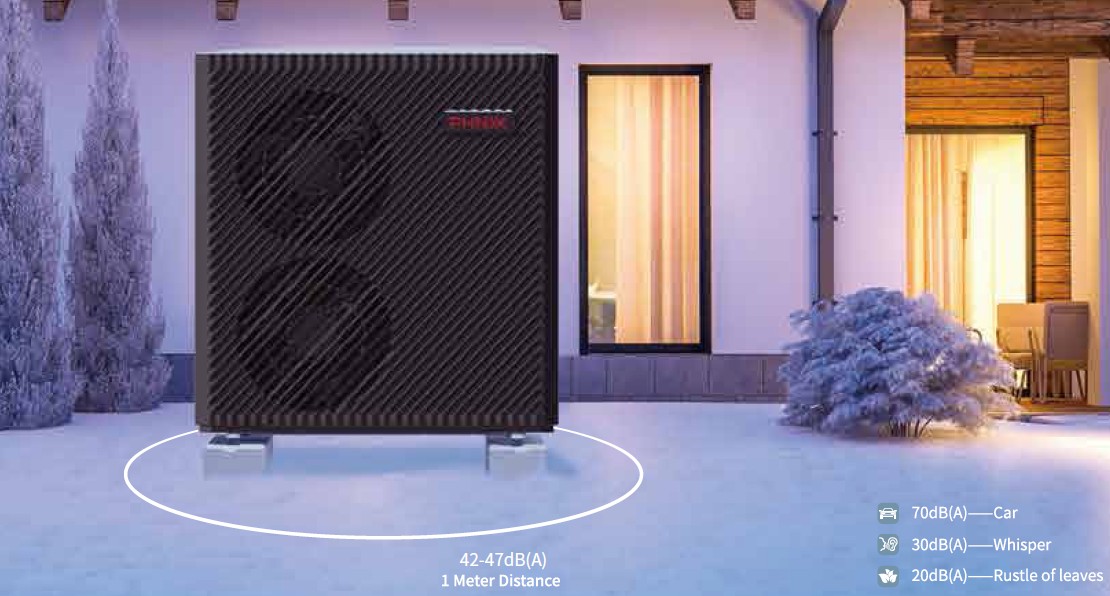 Stable Running at -25℃ Ambient Temperature
Under low ambient temperature, the performance of normal heat pumps will be limited.
First, the heating ability, the lower the ambient temperature, the weaker the heating ability. Second, reliability, low temperature environment will affect the stability of the machine and operation reliability. Third, the operating width and safety range will affect the performance of the heat pump. Successfully, GreenTherm can operate efficiently at -25°C, maintain high COP and reliable stability.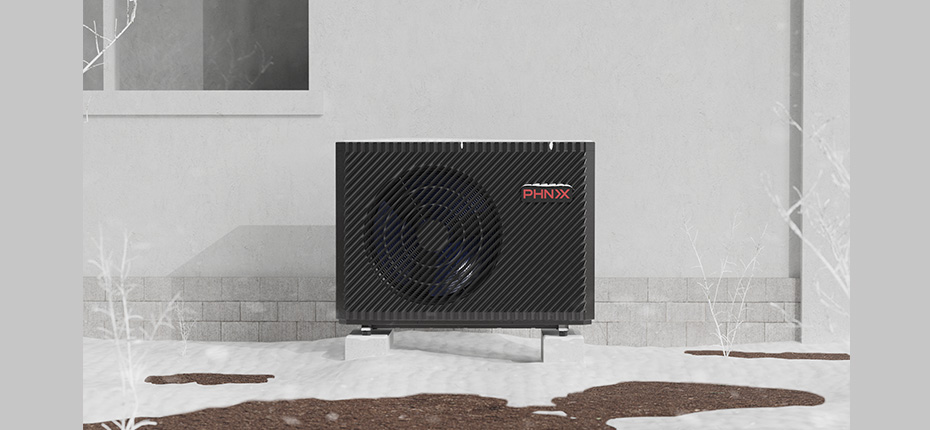 ASA material
The ASA cabinet is strongly corrosion-resistant and antiweathering that ensures a long service life. With custimization service available for this series, customer can design its unique canbinet appearance for its market.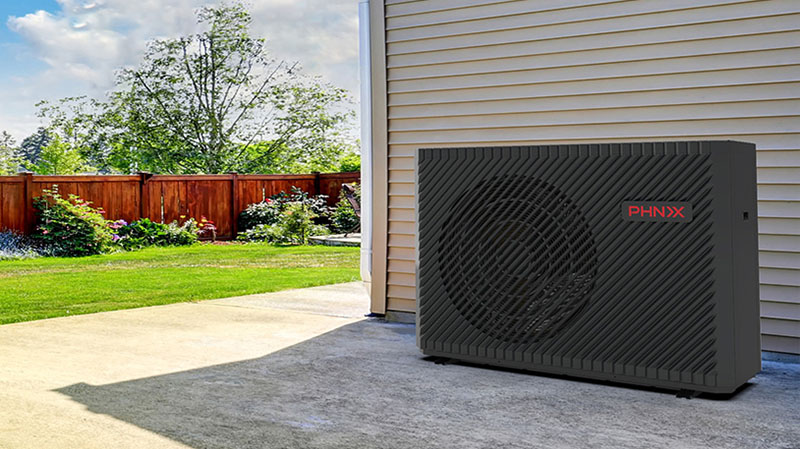 Smart Touch Display
PHNIX Smart Display Inverter Heat Pump has a high-end controller with 5-inch colorful touch screen, which is one of the highlights of this trendy heat pump product. With temperature and power consumption curve, users can always be clear of the energy consumption at a glance. It is incredibly convenient for users from different countries that multi-language function can be chosen.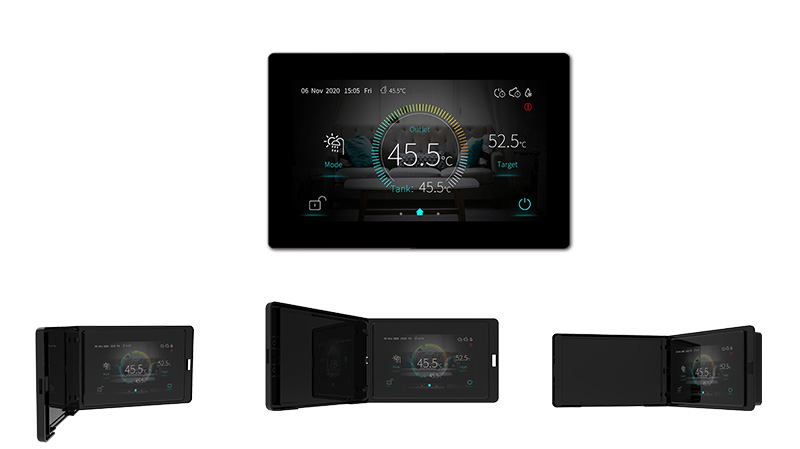 PHNIX Smart Control Family
Smart APP control brings a lot of convenience to users. Temperature adjustment, mode switching, and timer setting can be achieved on your smart phone. Moreover, you can know power consumption statistics and fault record anytime and anywhere.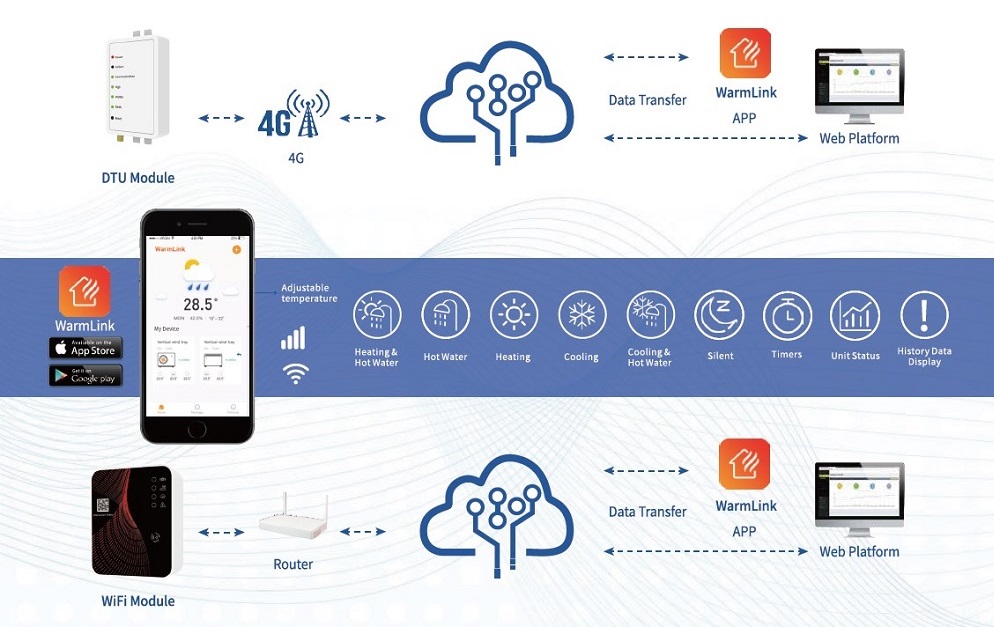 Web Platform
Central platform management can be realized with DTU or WiFi function, which effectively saves the cost for labor when service is needed.
The fault report button creates a direct error report channel to the local service provider. When an error is reported, the service provider can notice the error information of the target house heating heat pump from the background system, and contact users immediately to offer help.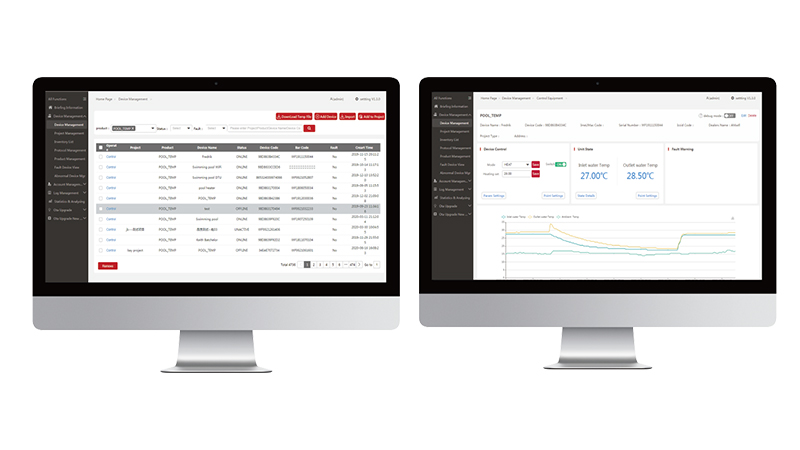 Installation with GreenTherm Series
PHNIX monoblock heat pumps can provide heating/cooling and domestic hot water. Floor heating loops is used for space heating while fancoil unit can be used for space heating and cooling.
Domestic hot water is supplied from the domestic hot water tank connected to the heat pump.
* Traditional Installation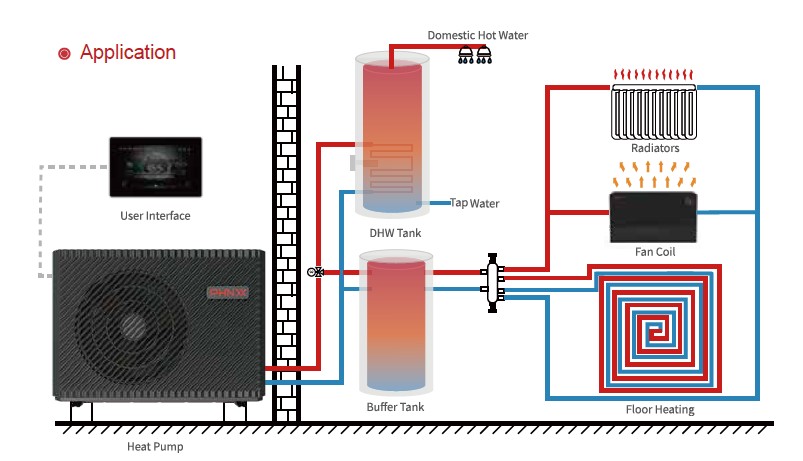 * Installation With Hydronic Module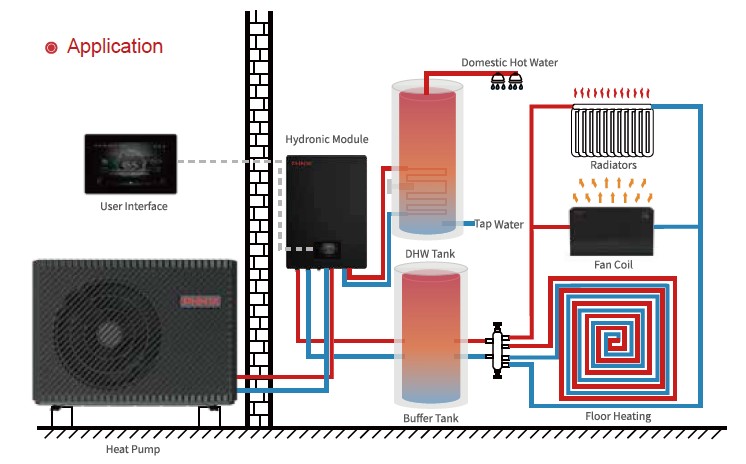 * Installation With Multi-function Tank