7 Colors For Options
7 colors of PHNIX SuperMini swimming pool heat pump are ready for you: black, white, pink, yellow, grass green, and dark purple!
One of the reasons why we created multiple colors for SuperMini swimming pool is to make our partners' pool heat pumps more easily stand at a conspicuous place among so many pool heating products.
Multiple options of colors can make the pool heat pump products more recognizable in the market, also create availability for our customers to pick competitive colors.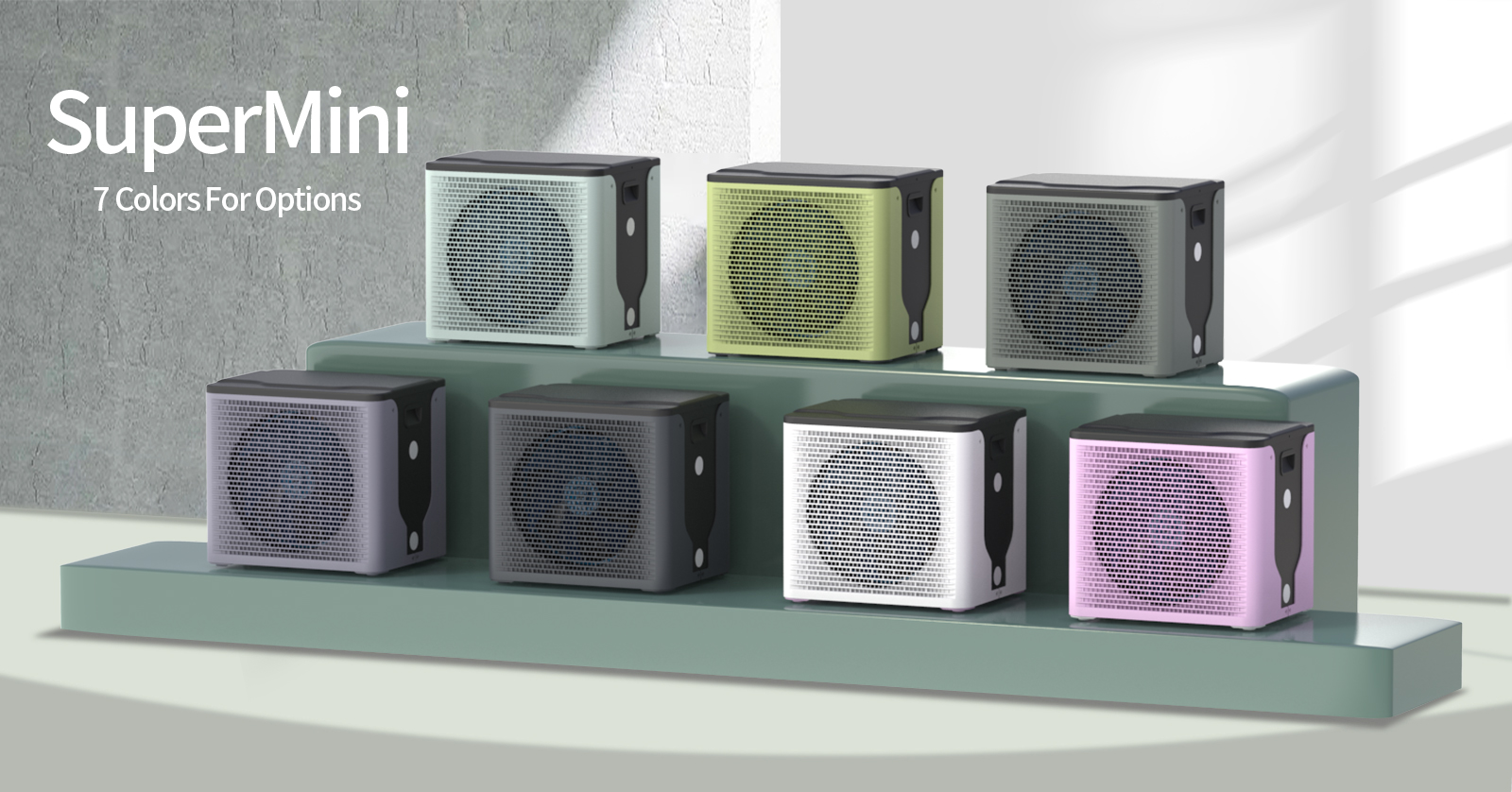 Perfect partner of above-ground pool
SuperMini, specially designed for above-ground pool heating, which is the perfect partner of your above-ground pool.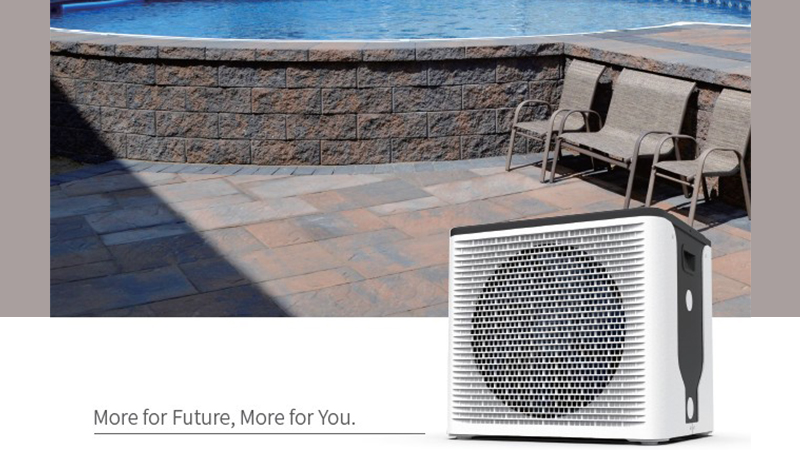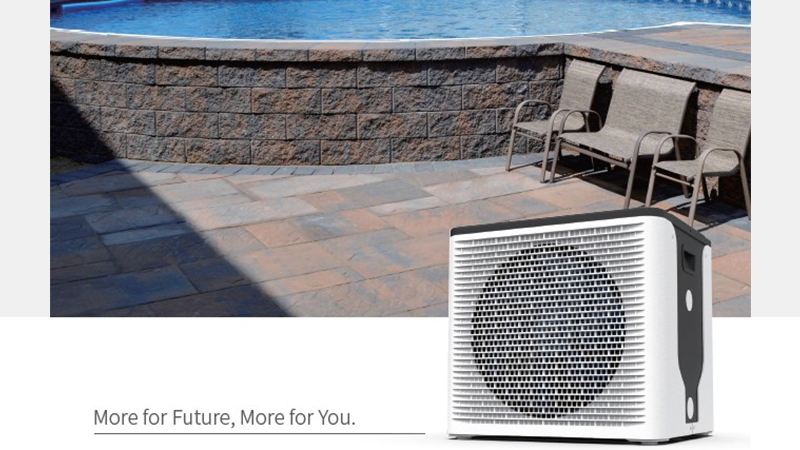 Smart Control
Smart app control brings a lot of convenience to users, you can control Super Mini with a single app on your smartphone by connecting Bluetooth.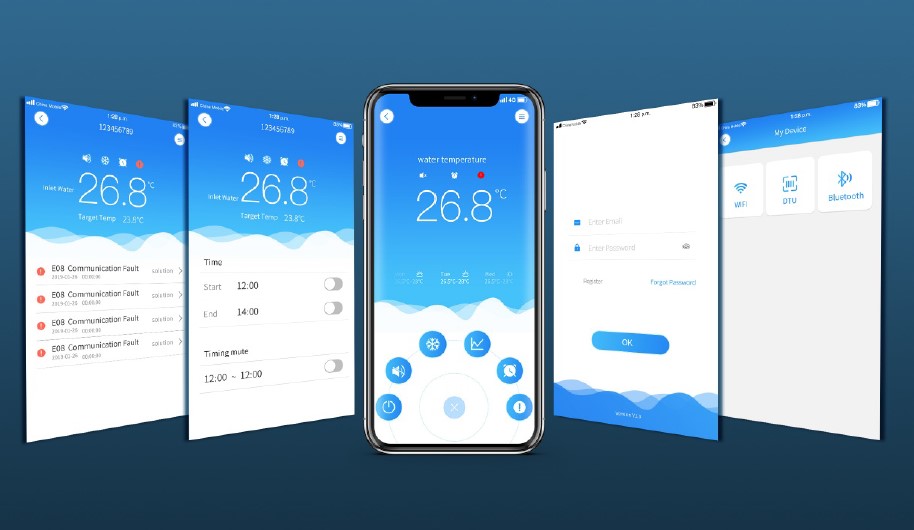 Special packaging design
The unique packaging design makes SuperMini exquisite from the inside out.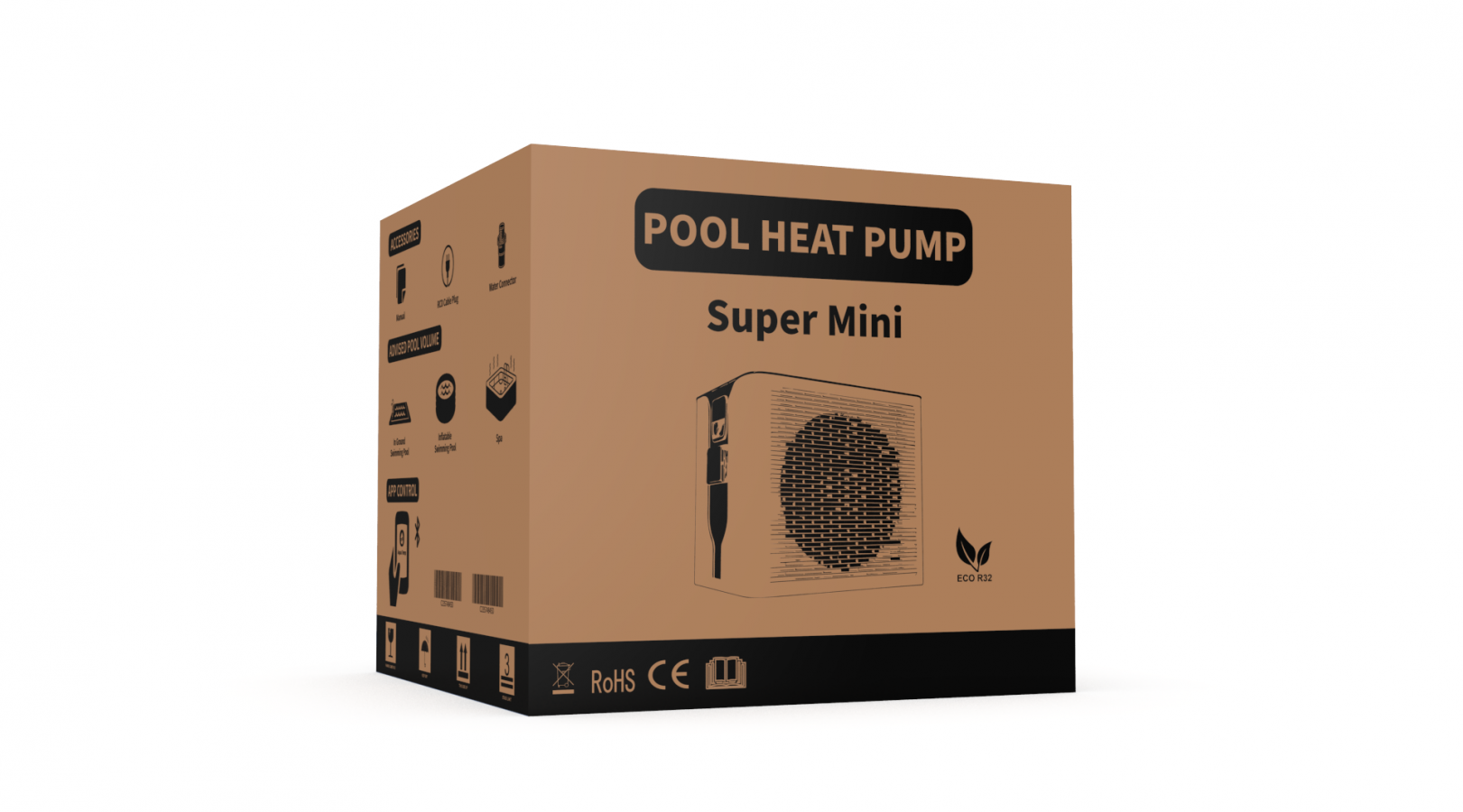 Compact inner structure
The design of the complete machine of SuperMini is exquisite and the inner structure is compact.
Sparrow, small as it is, is well equipped.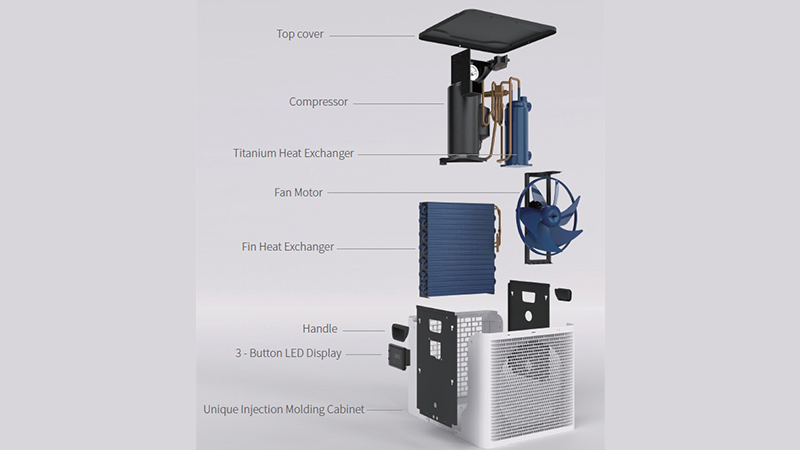 Unique Injection Mold
SuperMini adopts injection mold, which is important to improve the mold design and manufacture of standard and quality of products. Super Mini can achieve complex shapes and details with good dimensional accuracy through a precise injection mold. The compact and stylish appearance makes Super Mini more attractive.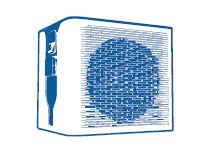 Multiple Protection
SuperMini built-in multiple protection configurations: leakage protection, water flow switch, pressure switch and temperature sensor to ensure that Super Mini runs more stable and prolongs the life of the machine.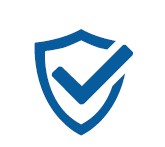 Intelligent Defrosting
SuperMini can intelligently determine whether to go into defrosting mode according to the operating conditions, ambient temperature and frost thickness, As a result, the unit operates with high heating capacity and energy efficiency.

Running at Low Temperature
Compared with normal above-ground swimming pool heat pumps, Super Mini can maintain a more stable and efficient performance in ambient temperature from -7°C to 43°C, providing a wider range of applications for users.