Chemical Corrosion Resistance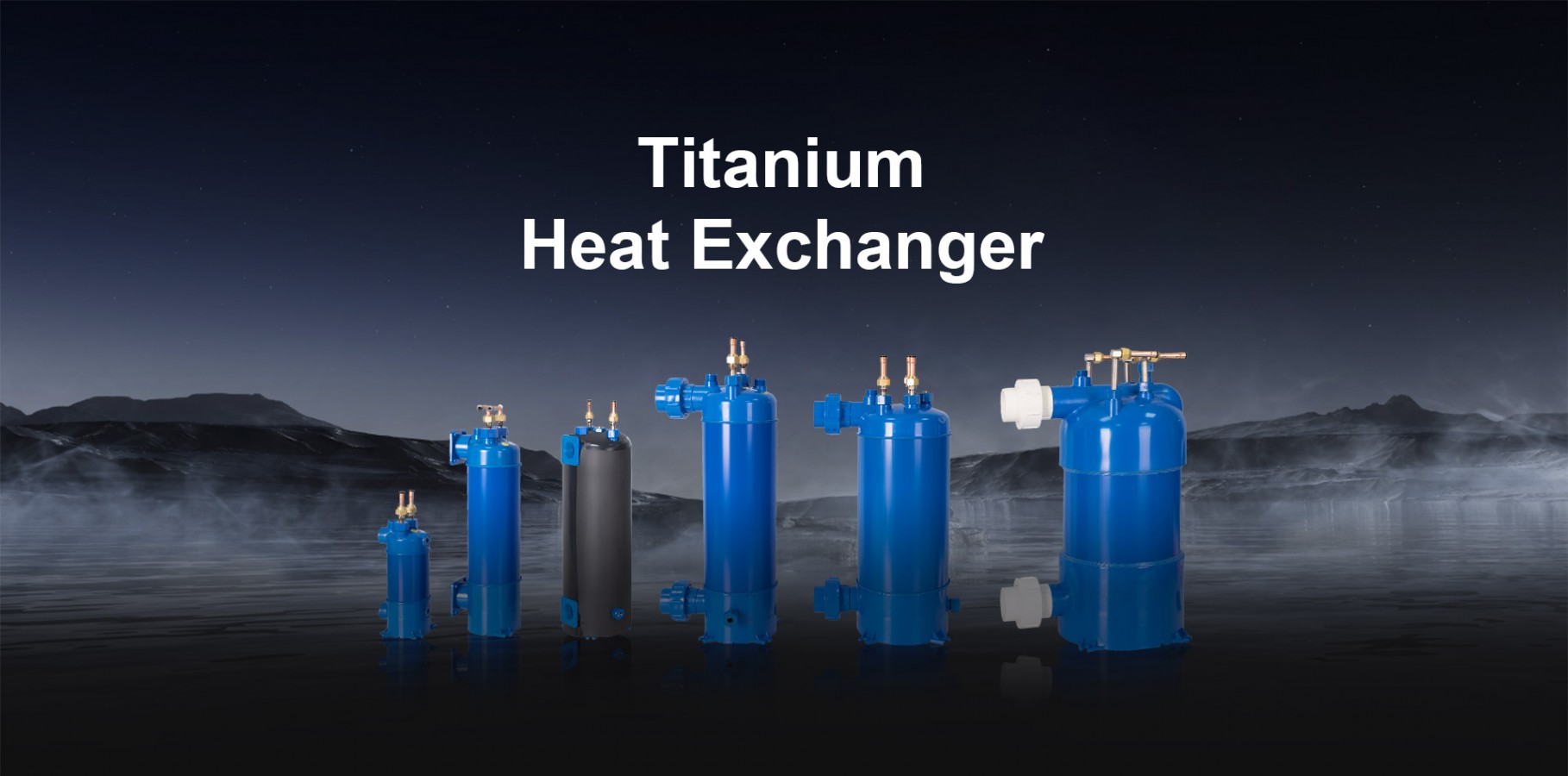 It can be used for the swimming pool heat pump key part. Titanium tube can resist the corrosion of chemicals such as chloride in the swimming pool.
Comprehensive Spare Parts Solution
PHNIX has 20 years of experience in heat pump production, and pool heat pump exports have been consistently top. So we have mature supply chain which can provide comprehensive spare parts solution for you!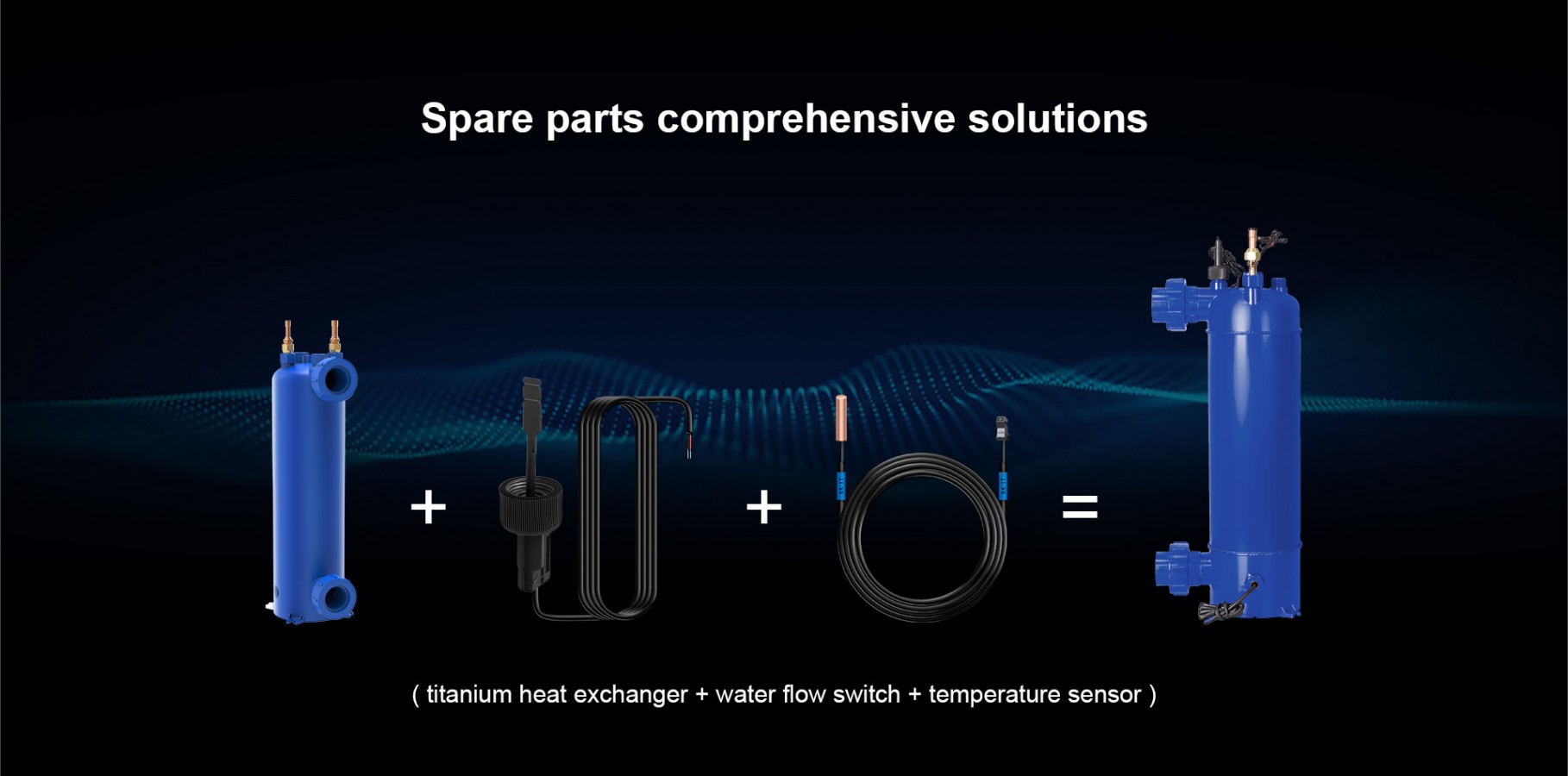 High Efficiency
Our PVC threaded heat exchanger is 20% more efficient than light titanium heat exchanger. Our PVC shell is injection molding. Compared with old-fashioned pvc splicing, the pressure of a molding is high, there will be no water leakage issue.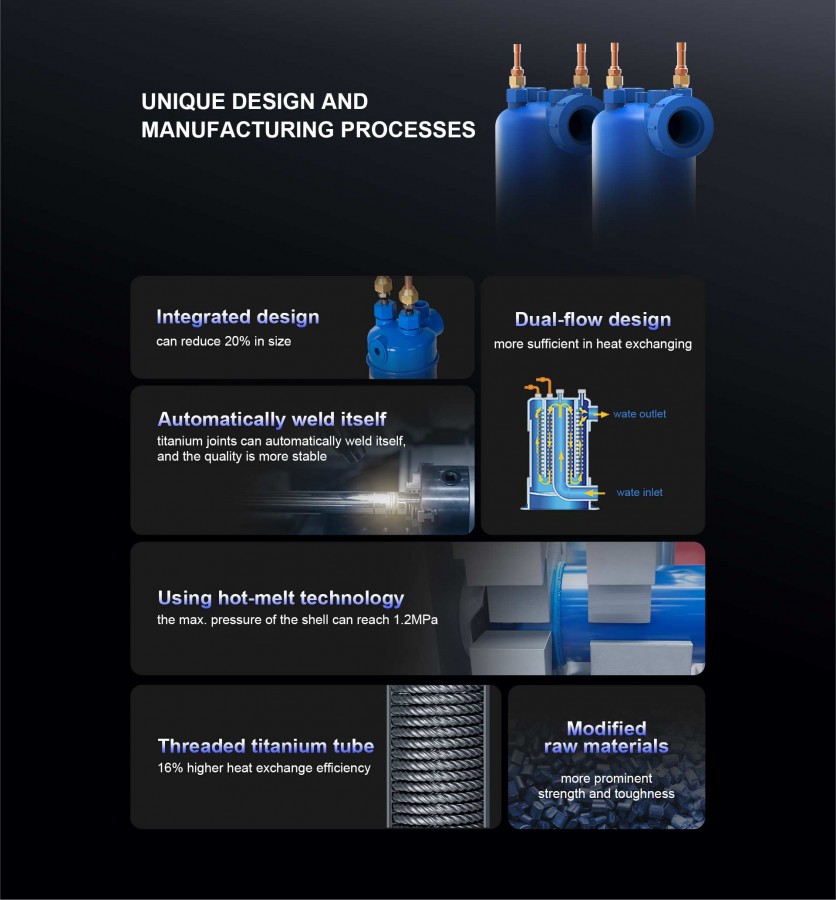 Standardized Operating Procedures, Advanced Testing Equipment, Ultra-high Inspection Standards
We have advanced testing equipment like pipe bender robot;copper pipe cutter;AGV and so on. Ultra- high inspection standard that is our finished products have been inspected many times before go out, like Automatic Helium Leak Testing System. Moreover, an advanced MES system is engaged in the management of production, making the production more intelligent and digital.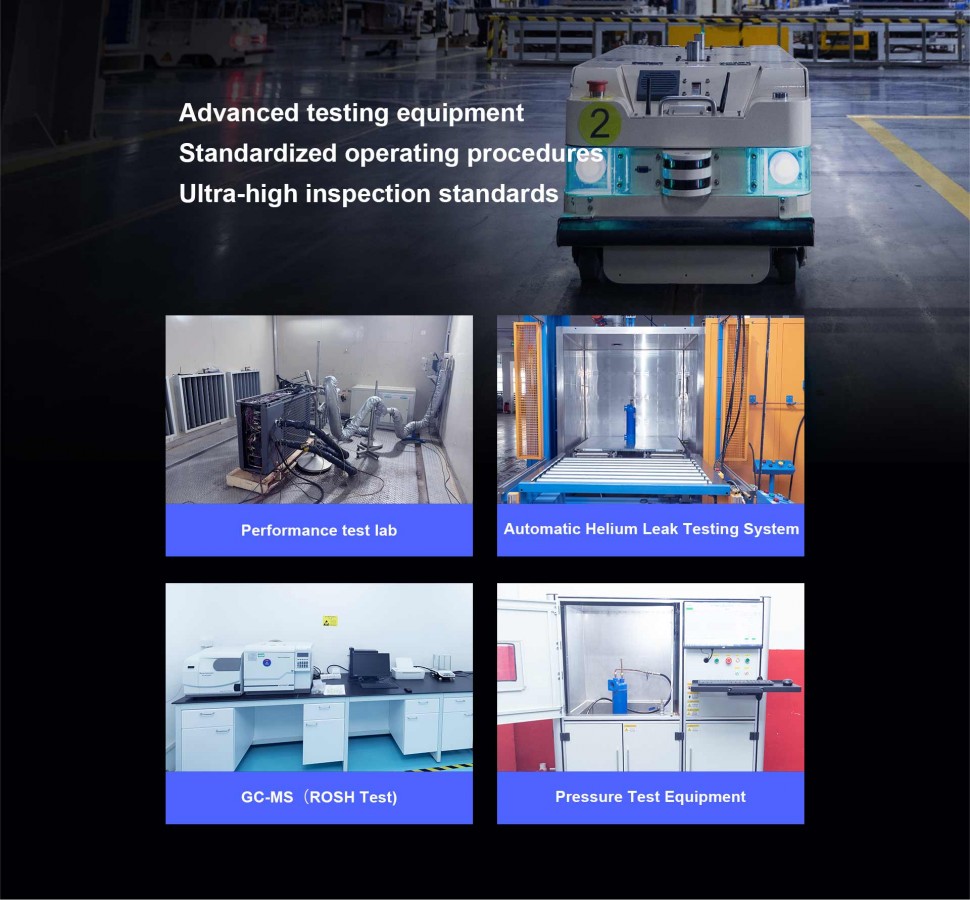 Widely Application of the Heat Exchanger
Generally, It can be used in making swimming pool heat pump for the key parts to finish heat exchange. Aquarium constant temperature, seafood aquaculture heat transfer, chemical industry also will be used.